REGISTER NOW FOR THE SA AL-ANON ANNUAL NATIONAL CONVENTION
"UNITY – FINDING YOUR WAY IN AL-ANON"
2 & 3 April, 2021
40 SPEAKERS FROM Al-Anon, AAC & Alateen
10 sessions – Including A.A. Opening & Closing
Access to A.A. ZA Annual National Convention
2 days of UNITY & FELLOWSHIP
ZOOM meeting
This is South Africa's First Virtual National Convention. The Al-Anon Convention runs alongside the A.A. South Africa National Convention – held in a different ZOOM Room.
ONE REGISTRATION FEE – 2 CONVENTIONS! (pp)
Please register @ joziconvention.co.za – Ticket price is ZA Rand 100.00 pp (= US$ 6.00)
We have allowed regular breaks and lunchtimes. Please get your coffee/tea/food and re-join to chat with members & friends. You will be sent your link and password on payment.
Al-Anon Convention runs each day from 9h00 – 17h00 (CAT) with A.A. Official Opening meetings at 19h00 each evening for overseas guests/local members.
Time zones:
We look forward to seeing you there!
Please register or pay via snapscan below & send your name, group, tel & email to publicoutreachza@gmail.com
T
AL-ANON… There is no standing still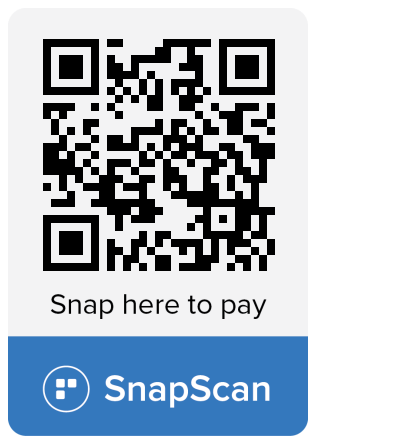 Your contributions to Al-Anon Family Groups, whether you are at a meeting, Rally, or other events, are essential to the operation of our Area office. These funds go towards your own meeting's rent, teas, etc. Our Area office would have closed long ago except for your valuable contributions. These funds pay the office rent (we have the smallest office we could find), running expenses, and literature. These funds keep our office open 3 days a week so we can provide help and support not only to existing groups, but to those who need our strength and hope.
On our website – www.alanongauteng.co.za – you'll find a QR code that enables you to make a donation using SnapScan on your phone. (or you can scan this one)
SnapScan (one of the most secure and easy payment systems in ZA) has recently launched a new feature that gives people the option of repeating their donations, turning them into monthly, ongoing payments of any amount.
Al-Anon G&D has activated this feature on SnapScan, and allows you to do either single or repeat transactions. Download it on your phone now from the Playstore – and you are all set! We also have it at all our Rallies for literature & other sales.
When you scan our QR code, you will be given the option to do a repeat payment. Do it once a month & then you don't have to remember.
We hope you will take full advantage of this, as your support is invaluable to keeping our office open, provide Groups with literature, and help for those in need.
Many thanks
TRADITION 7
Every group ought to be fully self-supporting, declining outside contributions.