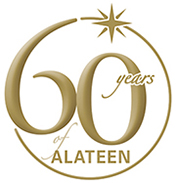 PARKTOWN NORTH Methodist Church, 64 7th &1st Ave, Rosebank.
Every Saturday 9am -10am
MORELETA PARK Coram Deo Church, or Lea & Hugo Streets, Constantia Park, Pretoria.
Mondays 19h00 - 20h00
VOSLOORUS, EAST RAND Thelle Mogoerane Hospital, 12390 Nguza St. (Nursing
Training Centre) Vosloorus
Thursdays 16h00 - 17h00
In Alateen meetings, young people share their own experiences—everyone in the meeting has been affected by someone else's drinking. Some currently live with a problem drinker, others do not. Alateens share their feelings, encourage each other, and share how the Alateen program has helped them. The adults in the meetings are the Alateen Group Sponsors, who help the teens to stay focused on the Alateen program.

Alateens share that they have come to understand that alcoholism is a disease and that:

They are not the cause of anyone else's drinking or behavior.
They cannot change or control anyone but themselves.
They can detach themselves emotionally from the drinker's problems while continuing to love the person.
They can build satisfying and rewarding life experiences for themselves, whether the alcoholic still drinks or not.

Try an Alateen chat meeting or visit //al-anon.org/for-alateen
Alateen groups meet in community centers, churches, schools, or other suitable places (many times in the same building as an Al-Anon group, but in a separate room). The groups are not affiliated with the meeting location. Local Al-Anon Information Services provide information on locating Al-Anon and Alateen meetings in your area.