Newsletter

AlAnon News JulSep 2019.pdf
Updates on Gauteng and Disctricts events and happenings
Added: 2019-07-26 14:22



AlAnon News AprilJune 2019.pdf
News from Al-Anon Gauteng and Districts
Added: 2019-04-17 15:37



AlAnon News JanMarch 2019.pdf
Local Al-Anon news for Gauteng and Districts
Added: 2019-04-17 15:35



AlAnon News JanMarch 2019.pdf
What's topical in Al-Anon Gauteng early 2019
Added: 2019-04-17 15:32



Gratitude in March our founders birth month.docx
This talk was given to celebrate Lois W's thinking on gratitude and to give a tiny peek into her life and how Al-Anon began. There are many books and articles about Lois in Al-Anon's literature, which you can order from this site or from the Al-Anon Gauteng Area Office.
Added: 2018-04-10 15:44



AlAnon In Touch in Gauteng JanFeb 2018.pdf
Latest area news, Thanking Lois, Gratitude and Al-Anon, Tradition 1 at home, Alateen, Book news
Added: 2018-03-07 22:23



Jan Feb 2017 Gauteng Members Newsletter.pdf
What's ahead - Pretoria Convention. Calling all creatives. We can each be a leader - Concept 9 and how it can work for you. Good news at area meeting. 'How Al-Anon Works' a great book to own, now printed locally and... Some lovely shares and how you can spread them more widely
Added: 2018-01-23 10:23



Jan Feb 2016 Gauteng Members Newsletter.pdf
A back issue covering: Now that Jan is over, ways to deal with the rest of the year; Concept One and why our groups can... and maybe should... have their own personality and style, and how we can do that responsibly: some sage advice from an Alateen; and how you can help share your Al-Anon experience with others to help dissolve the pain experienced by living with alcoholism in someone one loves (otherwise known as Public Outreach, where we welcome your involvement)
Added: 2018-01-23 10:10



Jan 2015 Gauteng Members Newsletter.pdf
Here's what we were talking about in Jan 2015... 'The Road Ahead' (dealing with a new year), Tradition One and how it applies to each of us, Calling all crafters and creatives, Alateen and how we can help our children. Lots of this still relevant today.
Added: 2018-01-23 10:00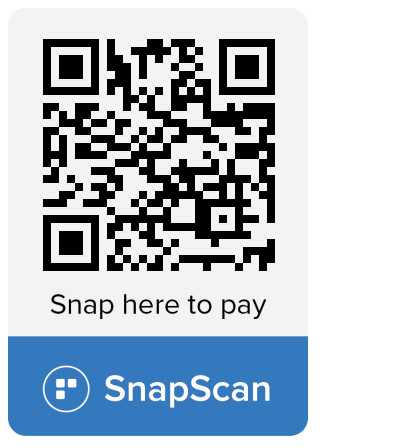 Al-Anon Gauteng & Districts Now Accepts SnapScan payments
- 2017-09-19
PLEASE NOTE:  SnapScan payments are now accepted for literature purchases/order online, at Rallies, and for monthly Al-Anon Subscriptions Go to your PlayStore on your phone and download SnapScan to your phone. Link a debit or credit card by following the instructions & you are ready to go!     ...
more
Being honest with myself
- 2016-08-11
I thought I knew who I was.  I was the organiser, the manager, the person who had it all together, who knew all the answers, who got things done and didn't have time for emotional rubbish.  Yes, I was all of that.  But there were other parts of me -  the sad, bitter, hurt me, all stuffed down and hidden. When I came to Al...
more
What happens after hitting rock bottom?
- 2016-07-08
"We as a family had probably hit rock bottom, my husband was drinking excessively daily, had just crashed the car again and lost his job and we were living in a crummy flat.  I was an emotional wreck and our marriage was hanging on with 2 threads and I was the sole breadwinner."  This is the beginning of Ruth's story of her ...
more
It doesn't have to be so bad
- 2016-06-08
When I first started coming to Al-Anon I didn't think there were any solutions to the situation at home.  The drinking was so way out of control, our lives had fallen apart to such an extent that I didn't want to see anyone or do anything, it was all too much for me.  I felt I was in a deep dark hole.  My sister-in-law mentio...
more
Can I start a war? More important, can I STOP one?
- 2016-02-19
I have been thinking about society right now.  A lot of people are upset about a lot of things.  We are fighting and name-calling and blaming, and accusing each other, and self-righteously assuming that we are right, whatever view we hold.  It reminds me a little of what life was like living with active alcoholism.  There was a ...
more
Lonely or Isolated?
- 2016-01-08
A solution to loneliness and isolation At my home meeting, the topic of loneliness and our tendency to isolate ourselves came up.  Some of the greatest lessons I've learned have come from attending AA open meetings.  Sobriety is their life.  They talk about the isolation they suffer as a result of the disease.  This &ls...
more
Is it a Festive Season for you?
- 2015-12-05
Is it a Festive Season for You? They call it the Festive Season, but for many people there is nothing to be festive about.  This time of year used to give me a knot in the stomach and panic attacks.  I dreaded the parties, the all-fall-down fun events, because I knew how each one would end.  For some of us it could be violence, ac...
more
Gauteng & Districts Newsletter
- 2015-02-17
MEMBERS NEWSLETTERS Al-Anon G&D publishes a monthly newsletter for members, sharing information about events and happenings, plus report-backs from the monthly area meeting. To subscribe contact Julie at the Al-Anon Gauteng office at 011 867 0371 or email alanontvl@absamail.co.za  giving the name of your group and your email address, an...
more